Established in 1970 we've been quietly building our reputation for outstanding jewellery and exceptional service. Likened to an Aladdin's cave, our traditional jewellers windows are bursting with the unusual, from period Antique, Georgian, Victorian, Edwardian and Art Deco, not forgetting bespoke design pieces – we have it all!
Starting out in Haslemere some 50 years ago, our journey has taken us via Godalming to our present landmark store @ 17 Tunsgate, Guildford.
We warmly invite you to browse a small selection of our wonderful jewellery collection and hope you will be inspired!
Harry Diamond
Owner
Harry started in the business working for his father (also Harry Diamond) on the weekends at a London jewellery market when he was just 12 years old. Leaving school at age 15, he went to work in the Brighton Lanes without a clue what a diamond was or looked like… but before long took over the family business in the late 80s and then moved into a bigger shop in the early 90s.
Harry then started travelling internationally, buying and selling at auctions around the world – and in 2002 took over Cry for the Moon, Guildford. For over 50 years Harry has worked diligently, accruing an expert knowledge on antique jewellery and the many different gemstones.
Married to Charmayne for 44 years, Harry enjoys fine food & wine, motorcars and spending time with his family – notably his grandson, Arlo. Harry is also keen to point out that his surname is completely coincidental and has never been changed.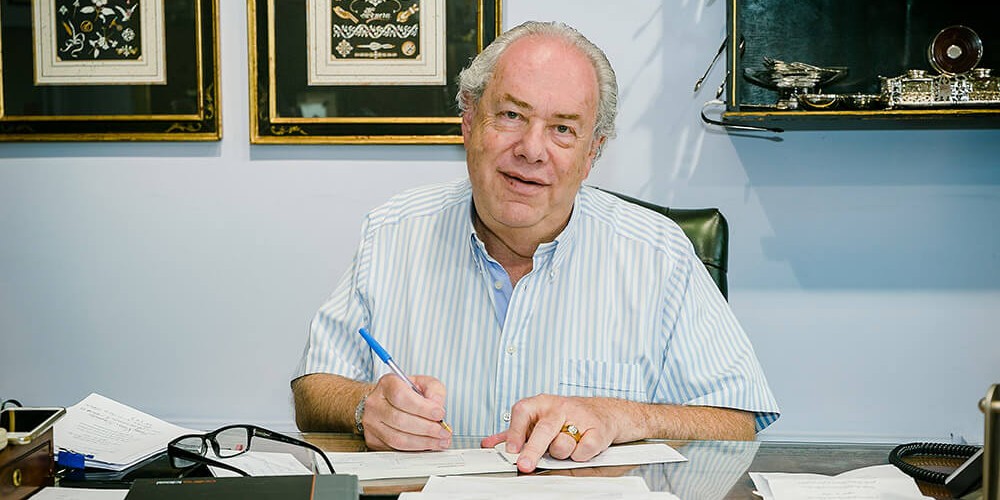 The Team at Cry for the Moon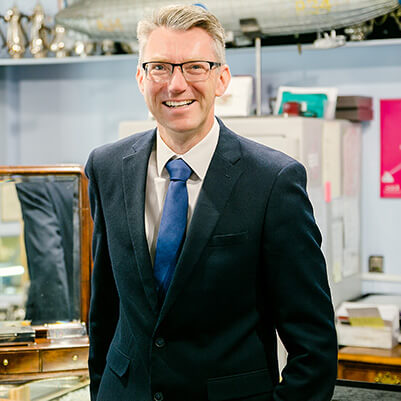 Stephen Sutton
Manager
Stephen has managed Cry for the Moon since 2011, and in his own words has 'One of the best jobs going'. With over 30 years' experience in the industry, having started at H Samuel and later Goldsmith Group, AE Halfhides in Wimbledon and GC Collins & Sons – Stephen had managed four different jewellery shops before Cry for the Moon.
Stephen has multiple industry-qualifications including a Retail Jewellers' Diploma and a Certificate of Gemmology from the Gemmological Society of Great Britain.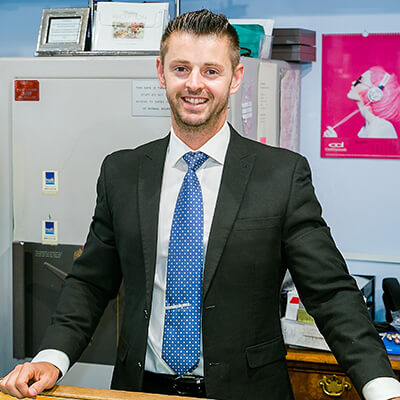 John Brett
Sales
With over 20 years' experience in the jewellery industry, John has been with Cry for the Moon since 2017. A man passionate about his work, John started as a diamond polishing apprentice whilst studying in Cape Town, SA, and has since worked for many corporate and independent jewellers both locally and on the West End.
John's qualifications include: Diamond Polishing Apprentice, British Horological Institute Approved Watch Advisor, Jet 1&2 Professional Diploma through NAG and a Certificate of Gemmology from the Gemmological Society of Great Britain.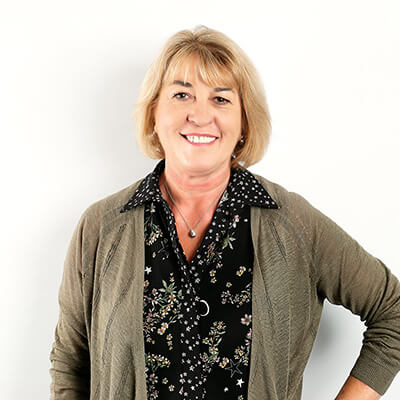 Kathy Holford
Valuer
Kathy started with us at Cry for the Moon in 2012, having enjoyed a fascinating career in the jewellery industry. Starting out in sales over 40 years ago, Kathy has worked as a valuer with an eminent jewellery company in South Africa, a gemologist and researcher for the Tanzanite Foundation, a lecturer in gemmology and a diamond grader for a highly respected laboratory and a jewellery coordinator / stone buyer for Theo Fennel in London.
Kathy qualifications including an FGA, Diploma in Diamond Grading & Certified Valuer (SA).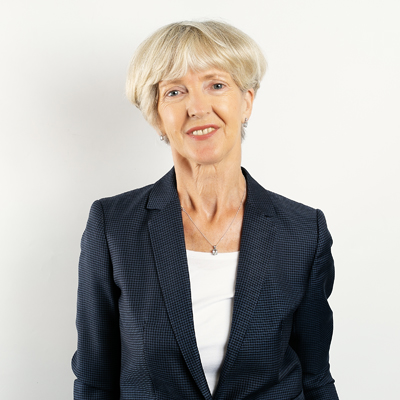 Vivien Bastable
Sales
Viv has worked for Cry for the Moon since 2009, having got her first taste of the jewellery business over twenty years ago – with a career spanning John Fox and Alexanders Jewellers in Farnham. Viv loves working for independent jewellers as she loves the unique offering and tailored experience they can offer - and says her time at Cry for the Moon has been 'the most rewarding of my career'.
When Viv is not in the shop she loves gardening, spending time by the coast… and going on as many holidays as possible.
Sales
Nicky began working in the jewellery industry in the 90s, starting out with Ernest Jones before moving to Alexanders in Farnham. After a short break to start her family, Nicky returned to the jewellery business at Cry for the Moon – and very much enjoys her role as a buyer / seller of beautiful jewellery. Nicky particularly loves selling wedding bands and being a small part of that wonderful chapter in customers' lives.
When Nicky isn't in work, she is kept very busy with her two beautiful young daughters.
Sales
Pauline has been with Cry for the Moon since 2012, having previously spent over 25 years working at Alexanders Jewellers in Farnham. Pauline loves the family aspect of Cry for the Moon, and the unique items in stock that separates us from other high street jewellers. She loves getting involved in the buying of jewellery, and helping clients find their perfect purchase – especially when they come into the shop with no idea what they'd like.
When Pauline is not in the shop, she loves the cinema, spending time with her family and training / walking her miniature schnauzer puppy.
Why Cry for the Moon?
At Cry for the Moon we understand how jewellery not only reflects beauty, but also how it celebrates the most important times of our lives. Having spent 50 years providing customers with the opportunity to celebrate with a unique item, we appreciate and acknowledge that the quality of the items is a priority in making these moments special.
Craftsmanship is key to our philosophy. It is the reason we can guarantee all our items, preowned and new, are fully inspected to satisfy your needs. Our three jewellers have almost a century of experience between them, and it is this passion and dedication to their work that you can trust when you buy with confidence from our store.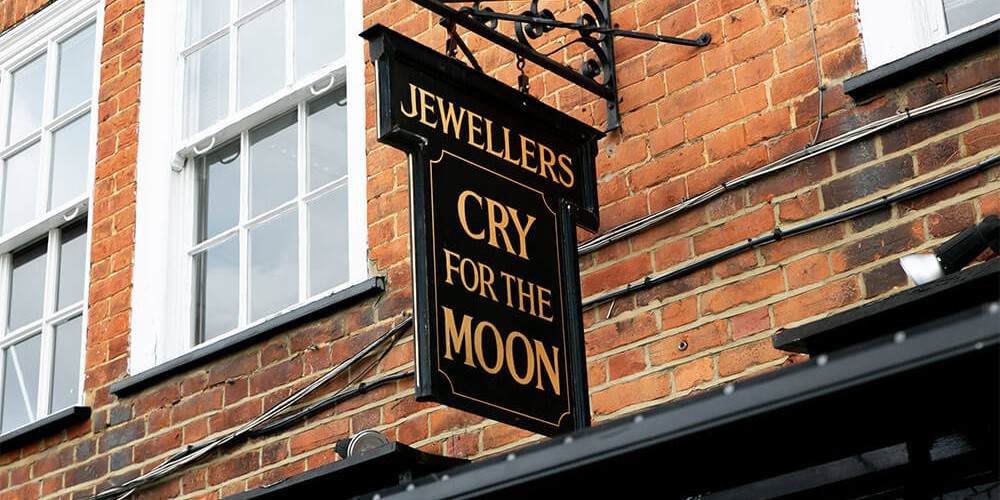 ?>