Jewellery Repairs and Alterations at Cry for the Moon
Whether your special piece of jewellery is a cherished family heirloom or a special gift from a loved one, your jewellery treasures will sometimes need a little extra care and attention to keep them looking at their best.
Accidental damage or general wear and tear can prevent you from enjoying your special jewellery and all too often these pieces become unused when they could in fact easily be repaired.
Don't leave jewellery items languishing at the back of your safe or jewellery box when our skilled jewellers and gifted goldsmiths have the expertise to restore the integrity and beauty of any jewellery piece and can even refashion old, damaged jewellery into beautiful new designs.
Jewellery Repairs
At Cry for the Moon we have our very own onsite workshop and 3 exceptionally skilled jewellers who can repair, alter, restore or remake your jewellery, returning it to its former beauty and sparkling just like new again.
We don't send your jewellery away for repair like many other jewellers. We have complete control over the quality of our in-house repairs and restore your jewellery back to pristine condition in a fraction of the time compared to many other jewellery repair services.
Our repair service covers all jewellery from antique and vintage pieces, platinum and gold, as well as colour matching and replacing any diamonds or gemstones. We have over 100 years' combined experience in jewellery repairs, so you can be sure your precious jewellery is in safe hands.
Our ring re-sizing and simple repairs take 5 to 7 days, while a full remodel takes up to 6 weeks. Most repairs take no longer than 2 weeks, but if you have a special occasion coming up and need something repaired urgently, please speak with us and we will try to accommodate you.
All of our repairs are guaranteed for 1 year. We always recommend to our clients that they have their own insurance cover for valuable jewellery items whilst left with us.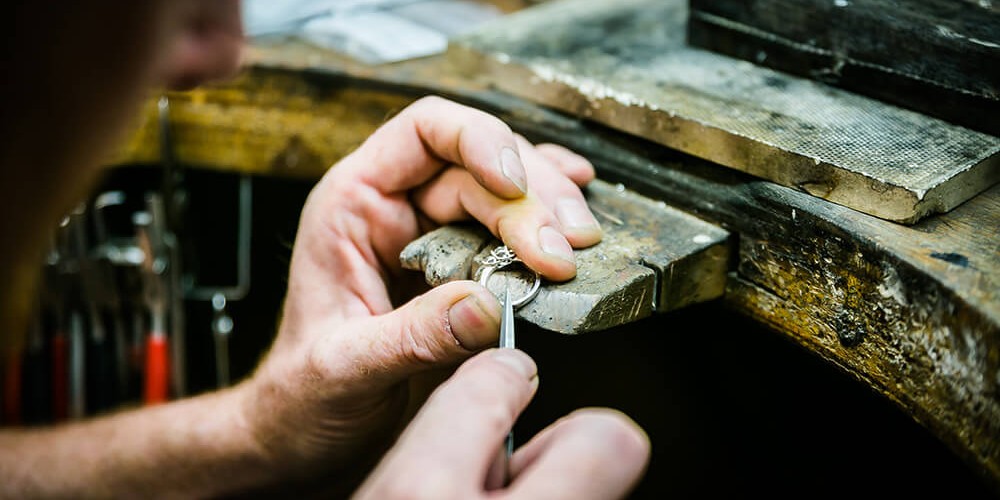 Missing Claws Re-tipping and Replacement
It is really easy for the claws around any diamond or gemstone to deteriorate as a result of natural wear and tear. It is not uncommon, especially with vintage and antique jewellery items, for claws to break, which increases the possibility of losing a precious stone.
We offer a wealth of experience in diagnosing weaknesses and re-tipping and rebuilding claws to their original standard. We pride ourselves on ensuring that all of our jewellery repairs are as invisible as possible.
Diamond and Gemstone Replacement & Resetting
We understand how devastating it is to lose a precious diamond or gemstone from any piece of jewellery. We believe our diamond and gemstone matching and replacement service is second to none.
We stock an extensive range of all coloured gemstones, from red Rubies and vibrant green Emeralds to gorgeous Sapphires in pink, yellow or blue, as well as Amethysts, Peridots, Tourmalines, Aquamarines and many more. We have a large range of loose diamonds in stock to choose from. We can replace your precious missing stone or reset any you have managed to save.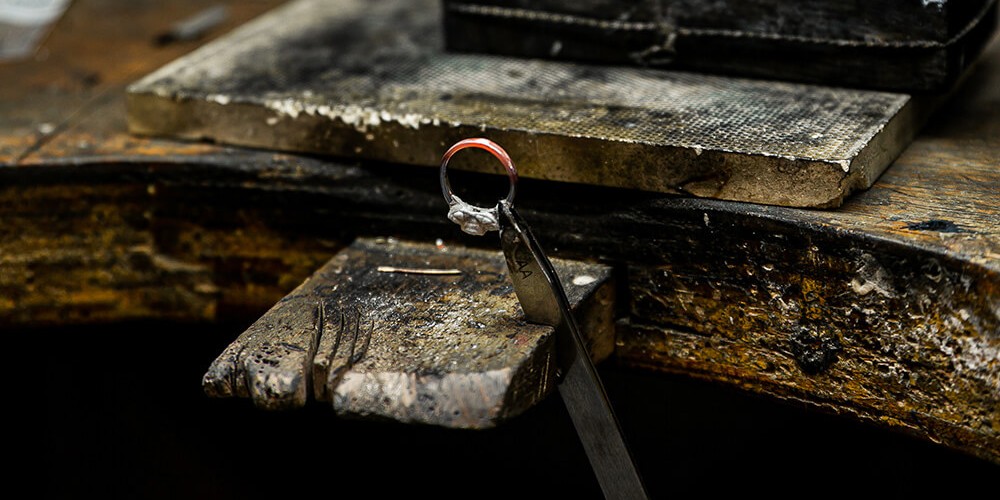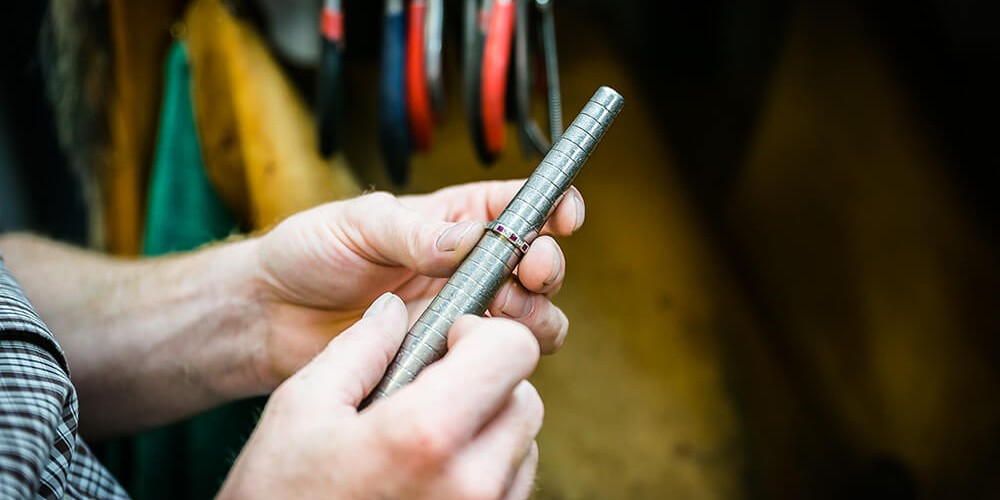 Jewellery Alterations
What is the point of having a piece of jewellery, such as a family heirloom if you never get to wear it because it is not to your taste? Our jewellery alteration service breathes new life into old jewellery so you can enjoy it and wear it again.
Our expert in-house jewellery designers can consult with you to refashion any jewellery piece into a new design or alter the design of any existing jewellery to bring it up to date. Or we can make completely new bespoke jewellery from any platinum or gold  jewellery items, including resetting existing stones.
Jewellery Cleaning and Maintenance
All jewellery items are exposed to general wear and tear and require cleaning. We recommend that your most valuable pieces of jewellery should be checked and cleaned at least once a year to avoid any unnecessary breakage or stone loss. Our experts can quickly identify any weak spots not seen by the naked eye and prevent any deterioration or stone loss.
Our cleaning service gently but thoroughly cleans any jewellery, whether it is platinum or gold and brings the sparkle back to any diamonds or gemstones. Unlike most other jewellers, we don't charge for this service, but we do ask for a charitable donation. Our polishing and rhodium plating is from £45 per item, or for polishing without rhodium plating from £35 per item.
While some jewellery can be cleaned at home, our specialist cleaning service ensures any delicate jewellery is cleaned without the danger of damage. We have specialist cleaning equipment to gently clean and restore the natural beauty of any jewellery.

FREE Jewellery Cleaning Service
Jewellery Repairs Near Me
Our fully equipped jewellery repair workshop is situated in our shop in Tunsgate, Guildford, Surrey. Simply bring your jewellery into our Guildford premises and we will give you an estimate. To find out more about our jewellery repair service, please call us on 01483 306600. If you prefer you can post any jewellery repairs to us by registered post, but please ensure you have appropriate insurance cover for posting.
Your jewellery couldn't be in safer hands than with Cry for the Moon.