Exclusive to Cry for the Moon
At Cry for the Moon we take pride in quality – our in-house jewellery is vastly superior to the mass-produced products often found on the high street. The majority of our products are made in-house, from diamond solitaires, trilogy and eternity rings to earrings and pendants, with many coloured gemstone clusters that are unique to us.
We personally choose and sort all of our diamonds direct from brokers in Antwerp – one of the biggest diamond centres in Europe – allowing us to keep the quality of our stock consistently high. We always aim to use bright white diamonds with exceptional cut as they reflect the excellence that we have become synonymous with.
Find out more about our exclusive jewellery
Contact Us
Ethically Sourced – Beautifully Finished
Platinum is our metal of choice as it is purer, stronger, and keeps its natural colour. We also make a variety of products in 18ct yellow, white and rose gold.
Many of our coloured gemstones are sourced directly from Sri Lanka. These native gemstones are chosen carefully by Stephen, who has been buying from the same excellent supplier for over 15 years. This strong working relationship gives us the opportunity to select the finest sapphires, rubies and other precious gems – and Emeralds of bright and clear clarity, which are challenging to find.
We are also proud to offer a number of designs that are completely exclusive to us. What separates us from other jewellers is the love and hand-finish we pride ourselves on. Having our own in-house workshop allows us to provide a special after-sales service. Each item is individually inspected by the workshop and then the store – guaranteeing that everything we sell is at least very good quality.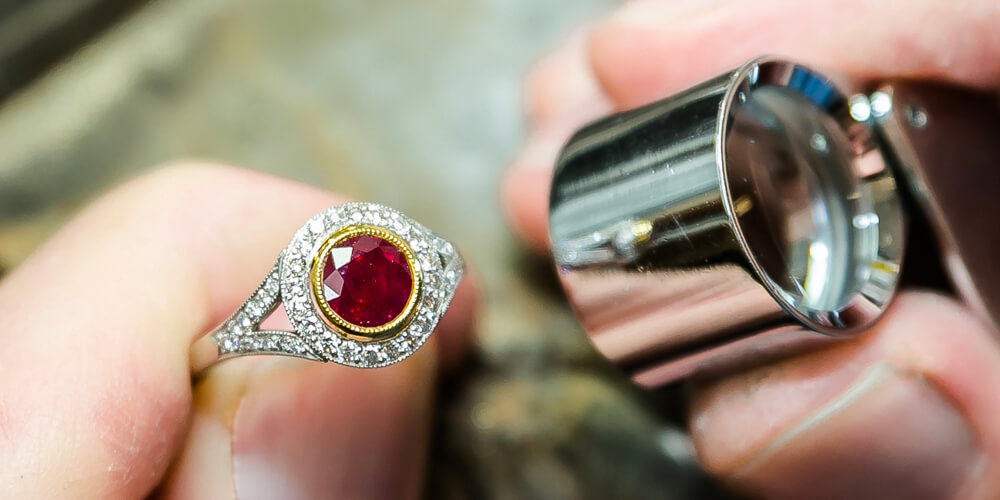 Inspirational Designs - New and Old
Whilst we are always keen to create new and exciting designs, we draw inspiration from the Art Deco and Edwardian periods, which produced some of the most fabulous jewellery ever made.
One of our specialities is remaking old jewellery into new. We can remove all of the gemstones, dismantle the item and then remake it in the same style, without any of the wear and tear that comes with years of previous love. This breathes new life into an unwearable item, while remaining true to the original design.

Trained to the highest standards
Our highly regarded team have a passion for exquisite diamonds, gemstones and perfectly crafted jewellery. Simon Gearty has been West End trained and was the first person to be awarded top prize for diamond modelling in both the first and second year at the prestigious Sir John Cass School of Art and Design – an accolade yet to be repeated by subsequent students.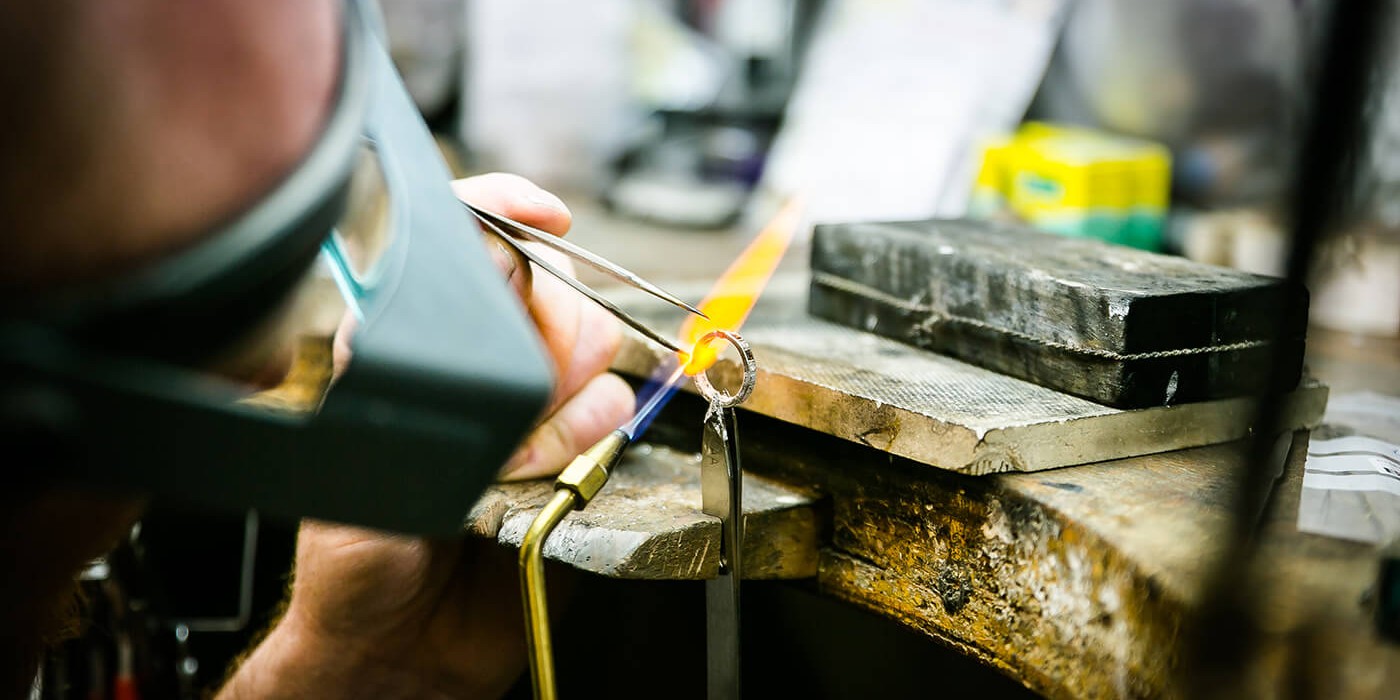 What our customers say about us
''
Beautiful Jewellery!
Amazing, absolutely loved this place! I bought my wife's (heart shaped diamond) engagement ring from here, and she loved it. So helpful and full of great advice, plus the craftsmanship and presentation of the ring blew me away. We then got our wedding bands from here, and will definitely be back soon for more… Quirky, traditional jewellers making super high quality stuff – very highly recommended!
''
Perfect service...
Just had a bracelet cleaned and repaired for my grand-daughter – lovely, helpful people, willing to spend time and effort to get things right.
''
Amazing from start to finish
I collected a necklace today which has been made for me from inherited jewellery. It's beautiful and the advice, craftsmanship and service have been first class.
''
Stunning jewellery
We purchased all our wedding jewellery from here and they also did a brilliant job of repairing my engagement ring when my horse ate one of the diamonds and damaged the ring. They have also ordered in items according to requirements when not stocked in the shop. Would thoroughly recommend.
''
Great value for money
Exceptional service from the team but a special mention for Pauline. From start to finish everything was explained with absolute clarity. An abundance of knowledge left me feeling extremely satisfied and great value for money.
''
Will very much recommend!
Extremely wonderful, quick and great customer service. Fixed my grandmother's necklace in no time at all when everywhere else had said it needing sending away. Very very impressed and a super happy customer.
''
Entered crying.... Exited smiling.
Steven and his colleague (South African lady) were knowledgeable and helpful with the tolerance of saints. They helped my sister and I with two prices of jewellery that our deceased Mum had left to us.
Very happy with the expertise and guidance. My sister and I have a special piece of jewellery each now to remember our Mum by.
Thank you both so much.