Ring Sizing
For something as precious, personal and valuable as a ring – it's absolutely imperative the sizing is correct.
Whether a brand new purchase in-store, a gift or heirloom or even just that piece in your jewellery box that has never quite fit, we can help.
Almost every ring we sell in-store is sized bespoke to the client, and if the ring to be sized is gold or platinum. is a relatively straightforward process for our in-house master jewellers. For new sales, we aim to complete resizing within a two-hour window, allowing you to proudly show off your beautiful new ring on the way home.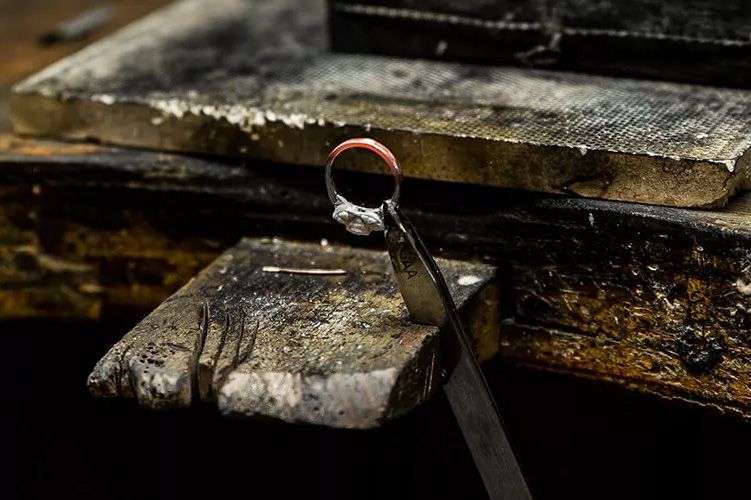 Naturally, all of the jewellery in-store has its own size – and to make it the perfect fit for you, we use a standard ring gauge that ranges from A-Z. Although less frequently used, we can measure larger if required – and the largest we ever sized was in fact Z+8!
Ring Sizing Gauge Print-Out
If you're interested to know your size before coming into the shop, please see our handy printable chart here.

The majority of rings can be sized 5 or 6 sizes up or down with ease, but the design and shoulders can restrict this if stone set. Due to the design, full eternity rings and mixed metal rings generally can't be resized and should be ordered in the correct size. If we don't have your size in-store, we would advise allowing 5-6 weeks for delivery, so keep this in mind if it ordering for a special occasion.
International Sizing Chart
Below is an international sizing chart as not every country uses the same scale.
Whilst your ring is being adjusted or repaired, our master jewellers will check stones and their setting for security, and will clean & polish the ring too – restoring it to its glorious best.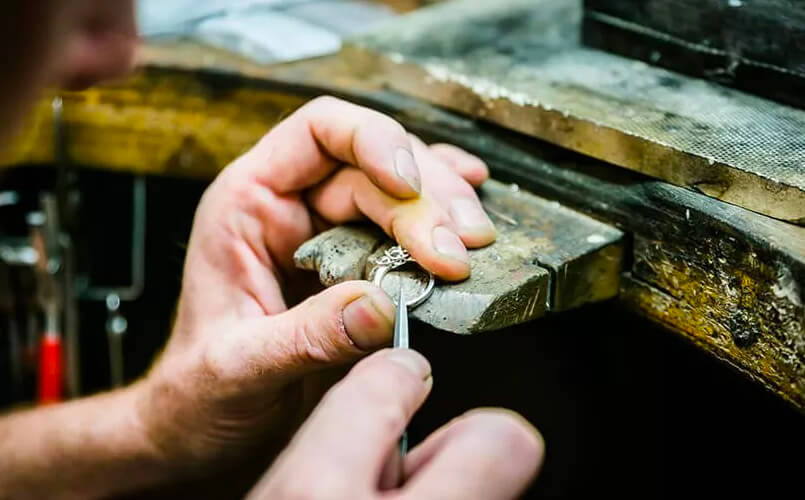 Please note: Although newly purchased items can be sized within a two-hour window, we advise allowing between 7-10 days for items not purchased on the day. This is also the case for adjustments outside of resizing.
Contact Us Today
Come into our shop to discuss your repairs or resizing requirements or indeed to see our full range of rings. We would be glad to show you the stunning items we have in store and help with making sure your cherished items are a perfect fit. Please feel free to come in to the shop, or make an enquiry beforehand.