Whether a beautiful set of pearls, a diamond necklace or a charming family heirloom, necklaces come in a wide range of shapes, sizes and styles.
While having plenty of choice is a wonderful thing, knowing which length to choose when purchasing a new necklace requires some careful consideration.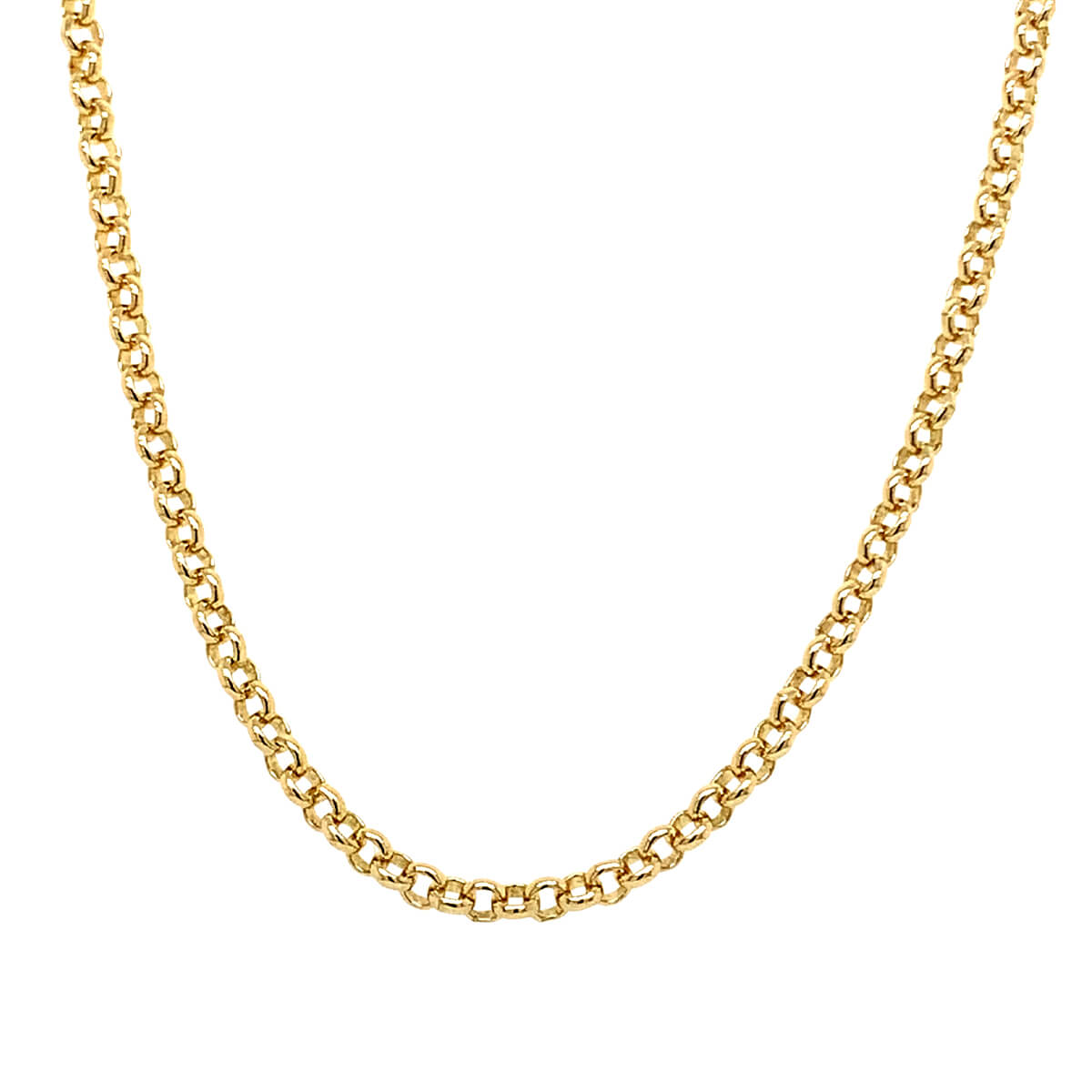 Popular necklace lengths
Collar
Collar necklaces measure between 13 and 15 inches in length and fit securely around the neck. They are a great choice when worn with scoop neck, V-neck or off-the-shoulder style tops, and they work well for people with longer, slimmer necks. Whether worn for a special occasion or with a casual look, collar necklaces are a versatile length.
Choker
This style of necklace measures between 15 and 17 inches long and is worn against the base of the throat. It is a length that complements long, thin necks and people with heart-shaped faces, and it's a popular choice for chic, modern designs.
Princess
Princess necklaces are typically between 17 and 19 inches in length, sitting elegantly on the collarbone. It goes with virtually any type of outfit, from plunging necklines to high-neck tops, making it a versatile item to have in your jewellery collection.
Matinee
Measuring 20 to 24 inches in length, matinee necklaces sit between the collarbone and the bust, and work wonderfully for both formal and casual wear. They are elegant and are effective in elongating the neck, particularly when paired with a flattering pendant to draw the eye.
Opera
An opera necklace sits between 28 and 37 inches in length and is a graceful style that looks stunning when paired with a higher neckline or coupled with a shorter necklace. This style is flexible as it can be worn as a single strand necklace or doubled up for a choker style.
Rope
Sitting anywhere from 37 to 60 inches, rope necklaces are easy to wear single, double or even tripled for a unique look. Perfect for casual wear as well as business attire, long rope necklaces are an ideal choice if you want to achieve a vintage look, particularly if you're purchasing a long string of pearls.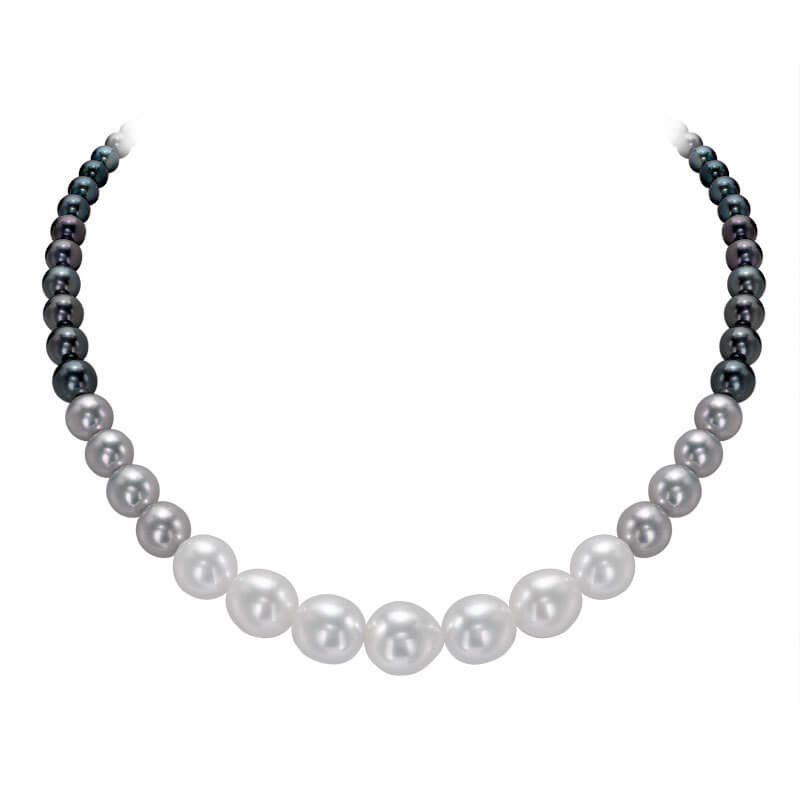 Measuring for a necklace
To measure for a necklace, the easiest way is to use a tape measure and an existing necklace which you like the length of, and which suits the outfit you're planning to pair it with.
If you don't already own a necklace in the length you're considering, you can use a soft measuring tape or a length of string to work out the right length for you. Standing in front of a mirror, use the string or tape measure to see where different lengths will sit on your body so you can see which options are most flattering for your height and body type.
Bear in mind that if you're choosing a necklace with a pendant, it will hang in a V shape while a simple chain will have a softer curve to it.
Choosing the right necklace length for your body type
The right necklace is an effective way of pulling an outfit together and adding sparkle and colour to your attire. But it's important to choose the right style and length of necklace to compliment your body type, from your features and height to your face shape.
Neck size
It's worth measuring your neck before buying a new necklace to ensure that it will sit in the right place on your chest. This is particularly true of choker necklaces which can be uncomfortable if too tight. Using a soft measuring tape, wrap it closely against your neck without it being too tight to get the measurement then add two inches to this measurement for a comfortable length for chokers. Choker necklaces tend to work best on people with slim, long necks and can be less flattering on people with shorter necks.
Height
Height may not be something you think to consider when buying a necklace, but it can make all the difference to how flattering different styles appear. People below 5'4″ tend to look best in styles measuring between 16 and 20 inches, while those who fall between 5'4″ and 5'7″ have more flexibility and can carry off most lengths. Longer styles tend to look best on taller people as they accentuate their height beautifully.
Body type
Remember that people's eyes will stop at the point where the necklace ends, so if you don't want to draw attention to a particular area of your body, avoid necklaces which will stop there. You should also consider how a necklace will hang based on your body type and whether you have a slimmer or more full-figured frame, as this can alter not only where a necklace stops but also how it sits against your body.
Face shape
Another factor to consider is the shape of your face, as necklaces can help to frame your face and can accentuate your strongest facial features. If you have a rounder face, for example, shorter necklaces such as chokers can accentuate the roundness of your face, while people with long face shapes may want to choose a shorter necklace to soften and broaden the shape of their face. Heart-shaped faces can also look great with chokers or shorter necklaces as they can balance out a narrower chin and give the illusion of fullness.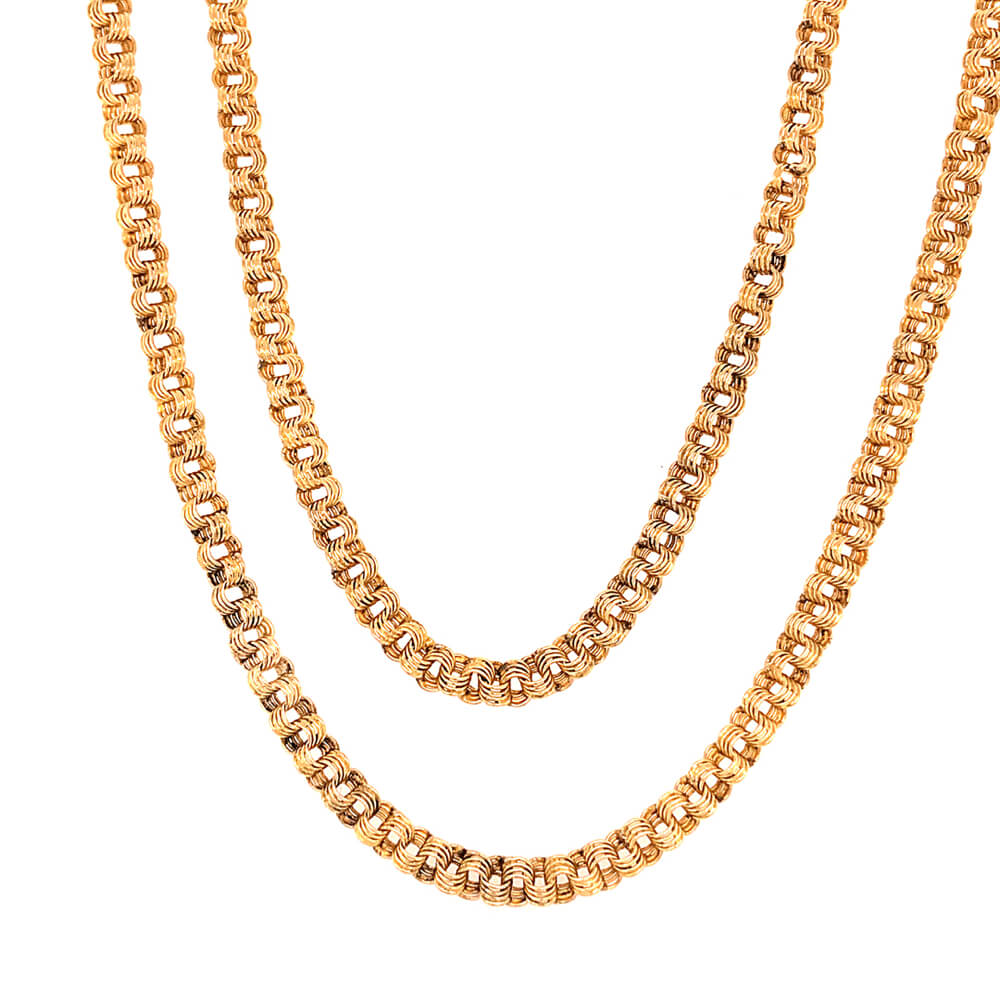 Final thoughts
Knowing which necklace lengths suit you best, and which work well with different outfits, can really help to elevate your ability to play with different styles of jewellery. From sophisticated princess necklaces to long rope chains that are a great way to try your hand at vintage looks, there are many styles to experiment with for different scenarios and outfits.
At Cry for the Moon, we offer a broad range of beautiful necklaces, pendants and other jewellery items. Browse our collection online, come into the shop to see for yourself or feel free to contact us if you have any questions.