Whether it's Paris & Helen, Mark Anthony & Cleopatra, Dante & Beatrice or Edward & Mrs Simpson, love bonds them all and their stories have lasted throughout history.
Was it Eros, Cupid or Valentine?
…we'll never know-but their love affairs we can all agree endured.
That one true person who brings you heart felt joy, happiness, warmth, comfort, humour, strength that little spark first felt like never before.
Romeo & Juliette most definitely had it written about them, but since the 3rd Century St Valentine & his place in the Christian church dated the 14th February a special day for lovers everywhere to celebrate their love with one another.
In a simple single moment to share and appreciate their love, gifts will often be exchanged:
Flowers
Chocolate
Sharing a drink or a romantic home cooked meal
…and of course, jewellery!
If you're planning a small trinket to your partner, jewellery is the perfect token to say I LOVE YOU.
We have many unique & beautiful jewellery ideas including:
| | |
| --- | --- |
| | From just £105 |
| | |
| --- | --- |
| | From just £115 |
| | |
| --- | --- |
| | From just £115 |
Anything heart shaped is always a winner and popular, especially our ever popular diamond set initial pendants: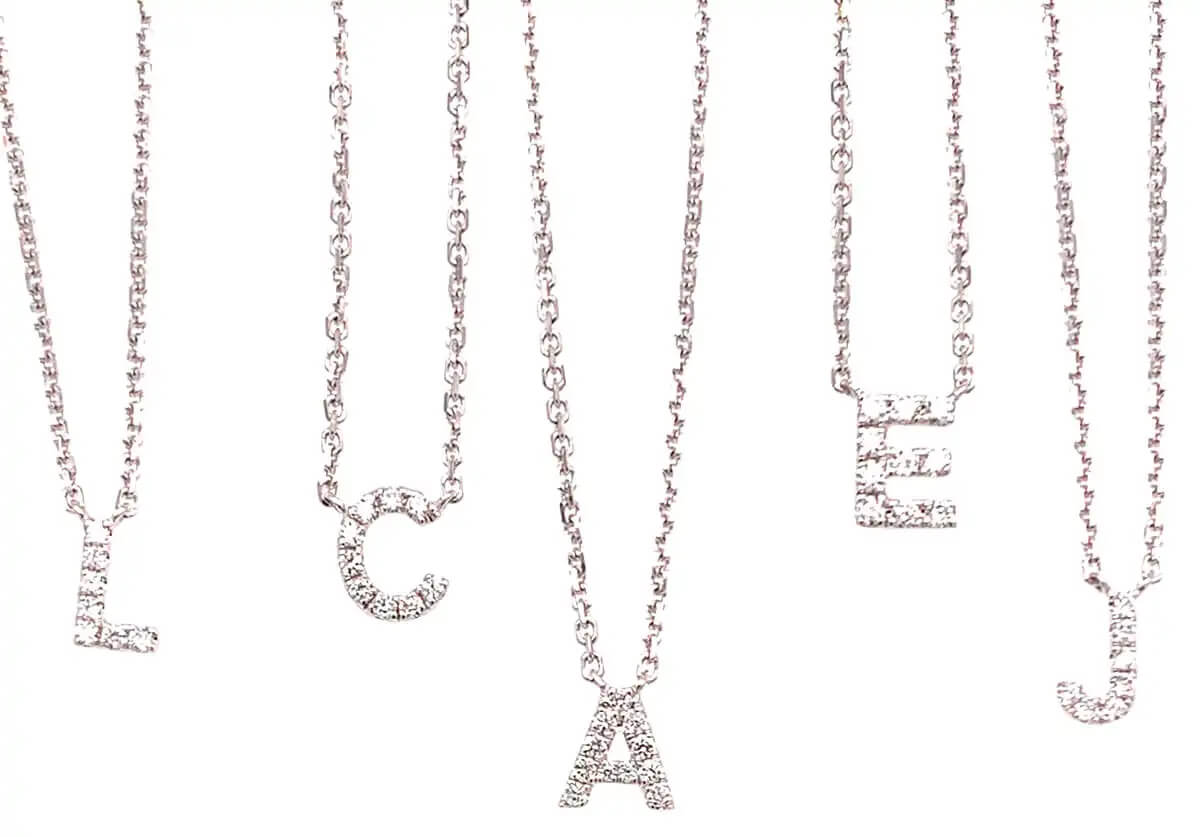 Or, perhaps a diamond cut heart: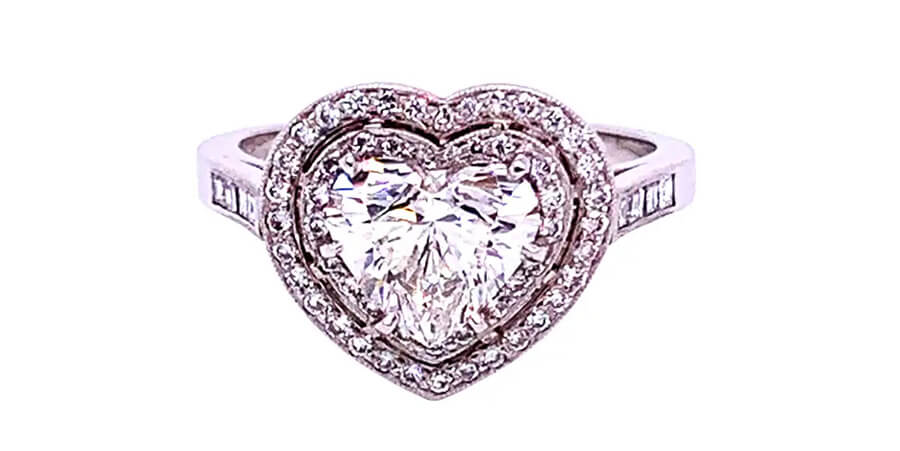 Maybe this time of year is the perfect occasion to pop the big question to your forever partner, and we're here to help. Your proposal ring, your forever gift, a true token of friendship & love to one another, could be one of the hardest gifts to ever choose, but here at Cry for the Moon we have been helping our clients choose that exquisite perfect of rings for over half a century.
From style and design to quality we have an amazing collection of fabulous new and antique rings for the perfect valentine proposal.
If you're after something that is as individual and unique as your true love, why not have a specially bespoke item made in our in house workshop, we will guide you through the design process and you can pick the perfect gemstones and diamonds to a set budget a rare one of a kind original item as rare as you love.